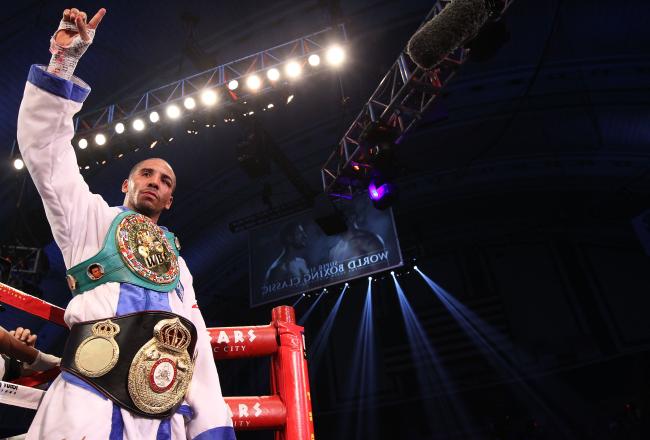 Andre 'S.O.G' Ward.
You would think that after beating just about every guy who has been put in front of him and now being considered as the second best fighter on the planet, Andre Ward would be in a fantastic position right now. Well, unfortunately there's a slight problem... 'S.O.G' has just about wiped out the whole of the super-middleweight division, meaning there is now not really any testing fights out there for him.

When asked about this problem on the Boxing Lab Radio, this is what Ward said: "That's a good problem to have if I'm going to have any problems. I'm happy about that... I'm aware of what we've done up until this point and there are not a lot of options at 168. I think you have one or two guys that are the top but I've either already fought them or it's probably not realistic to make a fight. And you have young guys that are on their way up to contender status and those aren't really options either so I really don't know what's next."

However, there is still one fighter out there that Ward wouldn't mind facing.

"I mean you guys got like Kelly Pavlik out there," said Ward. "I know he's got one more shot left in him and he's mentioned my name and not disrespectfully. He's just saying that he wants another crack at a top guy so Kelly is definitely an option. He's got a name and he's still a tough fighter."

Ward still hasn't ruled out a move up in weight and is excited by the light-heavyweight division.

"And of course the 175 pound division which I'm excited about. I don't know if its going to be my next fight but I'm just excited about that next challenge and I think my body is going to be happy about having that extra weight on me as well. I think I'm going to be a lot stronger."
By Jack Price @PriceyJ97.