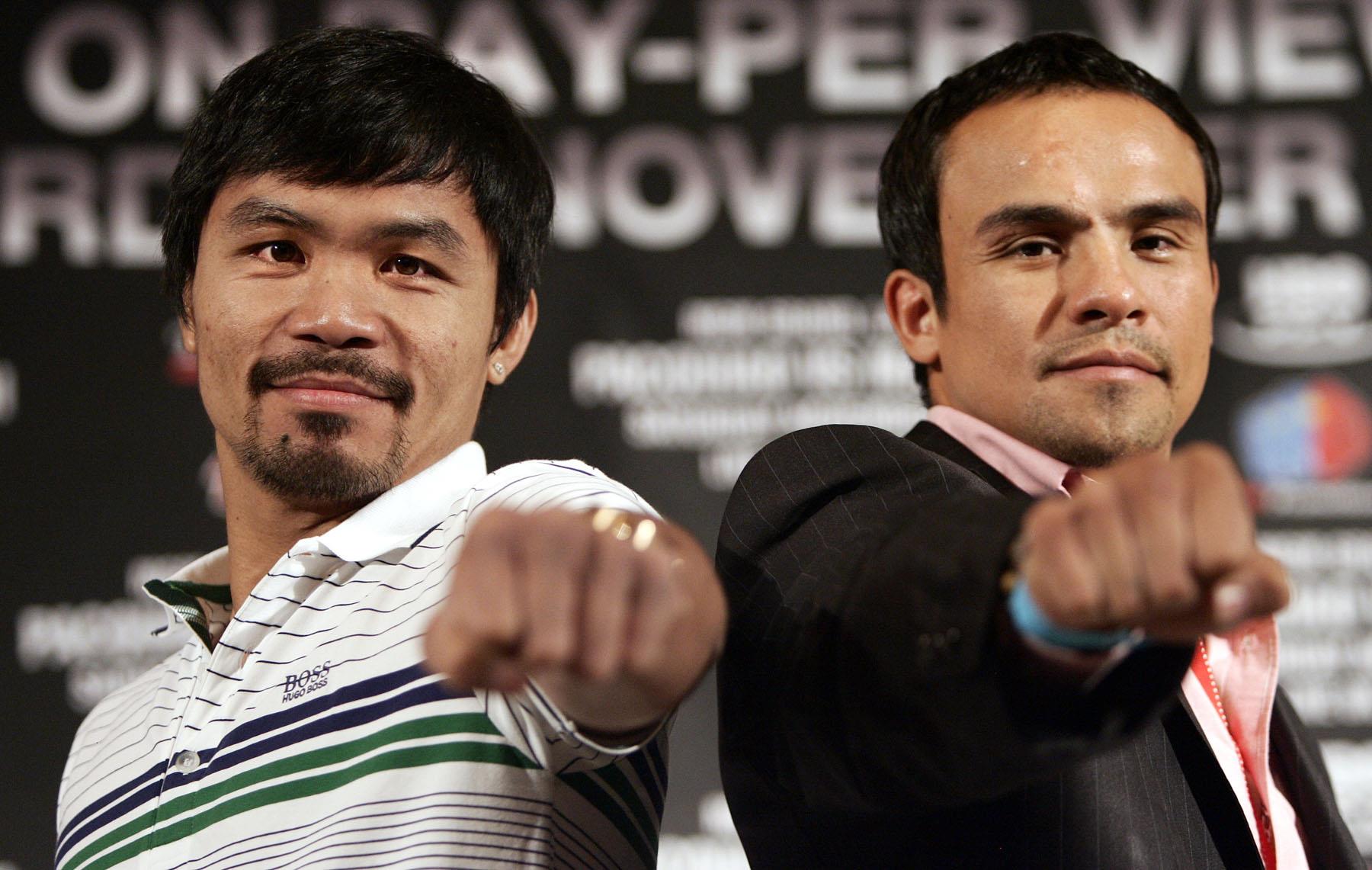 Pacquiao (left) & Marquez (right).
According to Fernando Beltran of Zanfer Promotions a deal has almost been reached for a fourth fight between boxing rivals Juan Manuel Marquez (54-6-1, 39KO's) and Manny Pacquiao (54-4-2, 38KO's). Now I don't need to go into detail about the controversial history between these two fighters as I'm sure almost every boxing fan across the world will know about the dodgy decisions in the three previous fights involving these two, so let's just go straight on to how the fight actually came about.
The fight had been rumoured for a very long time but there were other potential opponents out there for Pacquiao (rematches with Timothy Bradley & Miguel Cotto or the super showdown with Floyd Mayweather). But once again, the fight with Mayweather has been "pushed over to next year" (I wonder if "next year" will ever come), Miguel Cotto is tied up in a fight with Austin Trout and Pacquiao and his team don't want the fight with Timothy Bradley. So seeing as there is nobody else really out there at the moment and everybody believes that Marquez deserves yet another shot at "Pacman", this seems like the most logical fight at this current time.
Marquez's promoter Fernando Beltran claims that if the fight does happen, it will take place on December 8th. He also said that the fight is very likely going to happen, but stressed that it is not a certainty.
"The only reason that I can't guarantee the fight is [happening] is because there isn't a signed contract from Pacquiao in front of us. Nevertheless, in the next few hours we will have it. I can't say anything more because I am being conservative, but I can say that it is 95 percent done," explained Beltran.