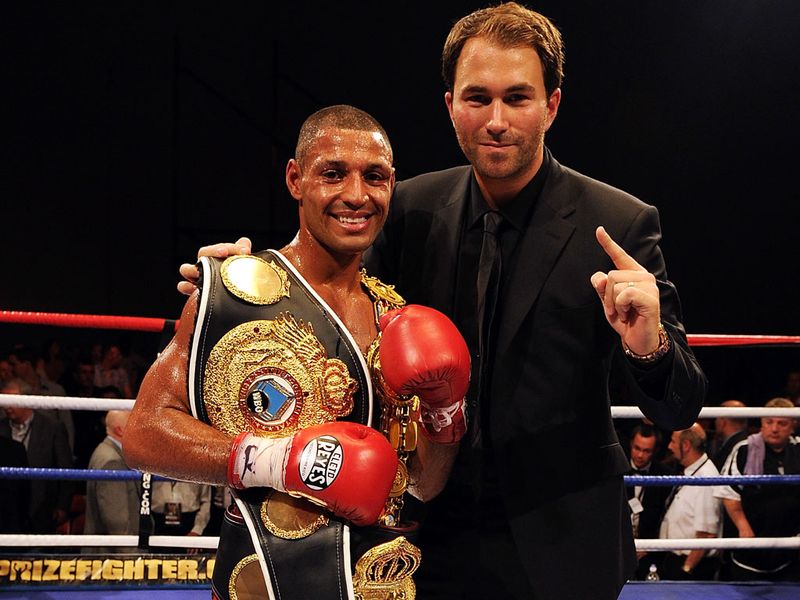 After his fantastic performance against Matthew Hatton last week, Kell Brook and his promoter Eddie Hear want to move on to bigger and better things. To do this they have lined three great opponents for the Sheffield star's next fight.
The three names mentioned were: Marcos Maidana, Shane Mosely and Paulie Malignaggi. A win against any of these three opponents would almost certainly make 'The Special Ones' reputation even better than it already is and cement his place as a world class fighter in the weight division. After all, he has already proved he's No.1 in Britain, now he just needs to prove that he's got what it takes to one day maybe be No.1 in the world.
Hearn announced the three boxers he wants Brook to face this week on Sky's TV show Ringside: "Maidana would be a dream fight. There's certain issues but he still holds the WBA light-welterweight title despite his loss at welterweight to Devon Alexander. All those kind of names - Maidana, Paulie Malignaggi, Sugar Shane Mosley - they're the names you want to bring out."
Although some people will say that all three of the possible opponents are past their best, there is no doubt that it will be a good test for Brook and will also begin to get him more known in other countries as well as Great Britain.
So... Even if we don't get to see the highly anticipated fight between Kell Brook and Amir Khan, we still know that we will get to see Brook in a tough and entertaining fight in the summer.
(We apologise if this post is not up to the standards of our recent articles, we have had a problem with our IT which has resulted in u's having to use an iPod to write our articles. The problem should be sorted by tomorrow.)