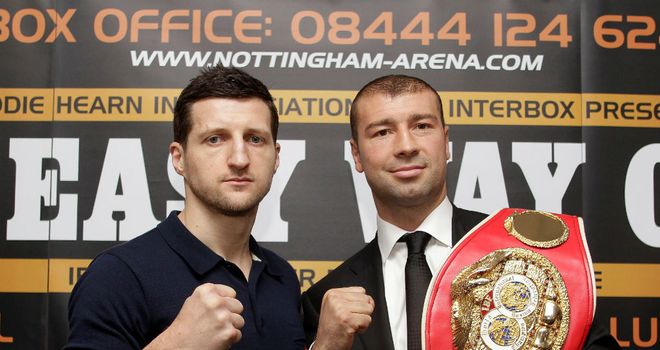 The big fight in May between Carl Froch and IBF world champion Lucian Bute is looking to be more popular than people may have thought.
Apparently there has been 5000 tickets sold in just two days. The total capacity for the Capital FM Arena in Nottingham is only 9000, so it is very likely that it will be a sell out crowd.
Froch's promoter Eddie Hearn expects the show to be sold out by this weekend. ''The response has been phenomenal but we always knew it would be'' said Hearn. ''Carl's loyal fans have followed him all over the world in the last few years, so with the 'Cobra' coming back home it was always going to be a big seller. If you haven't got your ticket now, you need to move fast as this could be sold out by the weekend.''
It makes you wonder why Froch's team and Hearn picked such a small venue. Hearn even said earlier this month that he was looking for an outdoor arena. Well... He didn't have to look far, there are two football stadiums in the city that have a capacity of 20,000 and 30,000.
Nevertheless, no matter what arena the fight is held in, I'm sure that the fighters and the crowd will make it a night to remember.