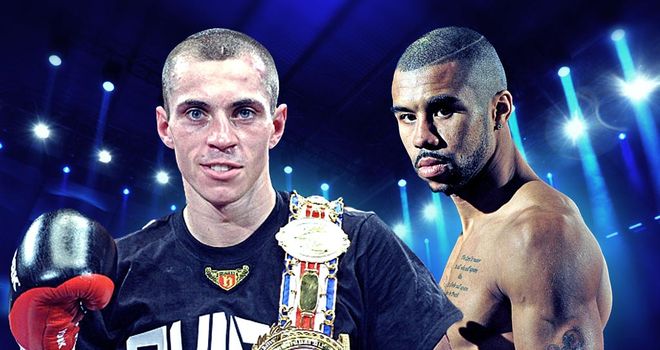 The two best super-bantamweights in British boxing Rendall Munroe and 
Scott Quigg will face off on June 16th in Manchester for the interim 
WBA title. 
Ricky Hatton, who is the promoter of both fighters had this to say: "I 
think Rendall Munroe, Scott Quigg, the two best in the division, with 
Carl Frampton waiting in the wings, is an exciting time for British 
boxing. ... Ideally the winner of (Quigg-Monroe), I would like him to 
fight Carl Frampton. ... It's up to us promoters to get it on. ... 
Carl's not ranked in the world rankings yet. His ability is -- I'm a 
big fan. ... He's a hugely exciting prospect. He's ranked No. 3 in 
Britain, but nowhere in the world rankings." 
However, Carl Frampton and his manager Barry McGuigan believe that 'The 
Jackal' is the No.1 super-bantamweight in Britain although he has only 
had half of the amount of fights that both Quigg and Munroe have had. 
Frampton is promoted by Eddie Hearn and Matchroom boxing who recently worked with Hatton Promotions on March 17th for the fight between Kell 
Brook and Ricky's little brother Matthew Hatton in Sheffield. The fight 
sold around 10,000 tickets.
 
Quigg has a record of 24-0, 17 KO with his last fight being a victory 
over Jamie Arthur where he was knocked down in the 4th round but went 
on to stop Arthur in the 8th round. 
Munroe (24-2, 10 KO) had his last fight against Jose Saez on the same 
card. He stopped Saez in just 2 minutes 50 seconds in his third 
straight win since losing to Toshiaki Nishioka in October 2010. 
'The Boxing Bin Man' will definitely be Quigg's toughest opponent in 
his career so far. It is a great period for the British 
super-bantamweight division with three top quality fighters in business 
with prospects such as Kid Galahad looking to join them.