This week we have chosen Sakio Bika as our
fighter of the week...
By Jack Price @PriceyJ97 - @BoxingOpinions1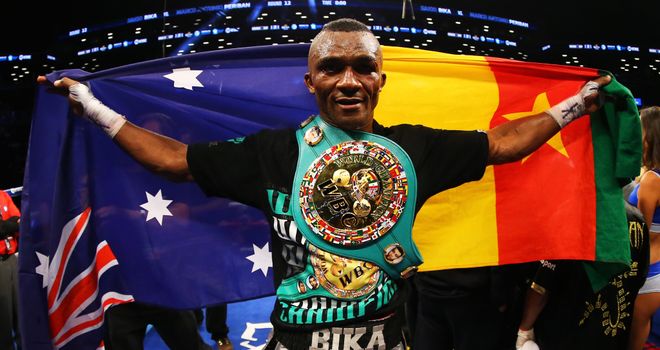 The main event was crazy, it was exciting, it was the one we all wanted to watch, but the performance from the winner Adrien Broner wasn't really a show-stealing performance. In fact nobdoy on the show last night, except for maybe Malignaggi, put on a better performance than we were expecting. But one man for me that does deserve a lot of credit is Sakio Bika. After years of trying and four previous attempts, the 34-year old finally achieved his dream of becoming world champion.