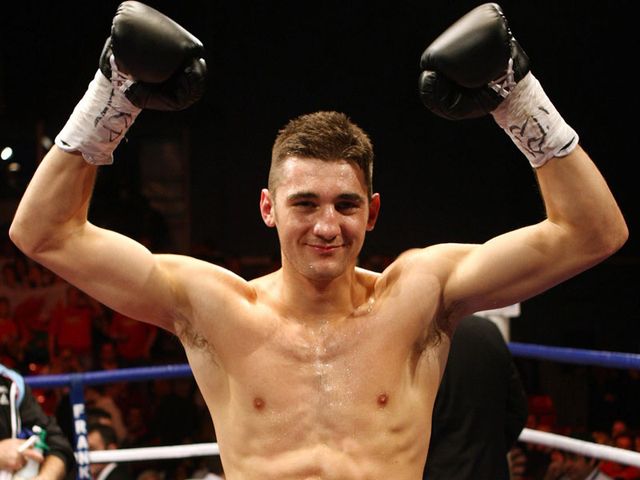 WBO light-heavyweight champ Nathan Cleverly.
Denis Simcic.
Prepare yourself for disappointment! Because once again Nathan Cleverly is looking set to defend against another 'nobody'. Many top boxing sites have reported that the Welshman's next defence of his WBO light-heavyweight world title will come against Denis Simcic of Germany.

As most of you probably won't know who Simcic is (because I didn't before this fight was announced), I'll just give a few background details on him: He is a German-based Slovenian that has a pretty decent record of 28-1, 14 KO's. He last fought in March of this year and won the WBO European light-heavyweight title. And although he hasn't really done much to earn it, he is ranked at No.3 by the WBO.
Now, looking at him like this (on paper) he looks like a pretty decent fight but unfortunately this isn't the case. The German-based Slovenian hasn't really fought anyone of much note and is looking like to be another Tommy Karpency style fight for Nathan Cleverly. Simcic isn't a journeyman so he will be coming to win but it is very unlikely that he will be victorious.

Nothing has been confirmed yet, but a lot of rumours have been circulating that the fight will take place at Cardiff's Motorpoint Arena in October. A press conference is scheduled for Monday September 3rd and all details should be announced then.