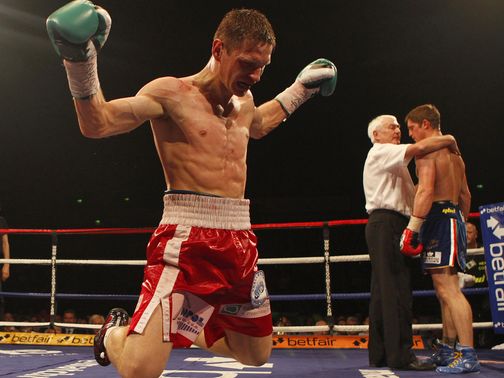 For a few days now, there have been rumours circulating that EBU middleweight king Grzegorz Proksa will face highly rated and feared WBA "regular" champ Gennady Golovkin on September 1st and now, according to both camps, a deal has been finalized and the fight is almost definite.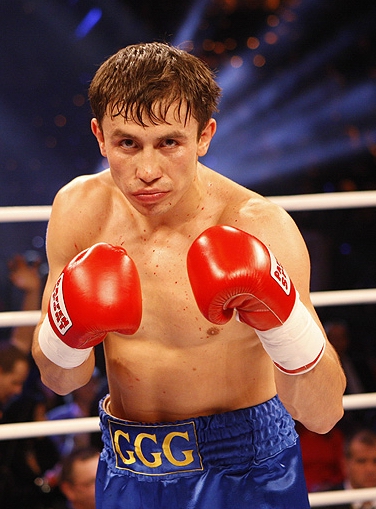 Gennady Golovkin.
Proksa fought just two weeks ago on July 7th when he got revenge on former European champ Kerry Hope and knocked the Welshman out in nine rounds. The Surrey-based Pole realises that Golovkin is a dangerous fighter with a lot of power but he believes it is time for him to step up in class and face the best.
"[Golovkin] is on the crest of the global elite. His accomplishments in amateur boxing speak for themselves, he became a world champ and won a silver medal. This is a very smart fighter. He doesn't throw a lot of punches, but when he does he hits hard and he's accurate. Not surprisingly, others avoid fighting him... almost all of the top rated boxers of our division," said Proksa.
The 27-year old is also not worried about having a shorter training camp than usual.
"I will not have a proper training [camp], but why should I wait?.. Under favourable circumstances for such a fight, I would prepare for 3-4 months, but I believe in myself. I want to know how I will look against the best and if my name will go down in history."
Personally, I think it is great that Proksa is taking this fight. Most boxers of his experience and talent do not take on fighters as dangerous as Golovkin, but Proksa has taken a risk and if it pays off it will give his career a huge boost. It will also be the toughest fight of Golovkin's career. The 30-year old has looked unstoppable in his career so far, but he hasn't really fought anyone of much note. He will be a huge favourite going into the fight but he will have to be in top condition if he wants to look good against Proksa. No matter what happens, this is a great fight!