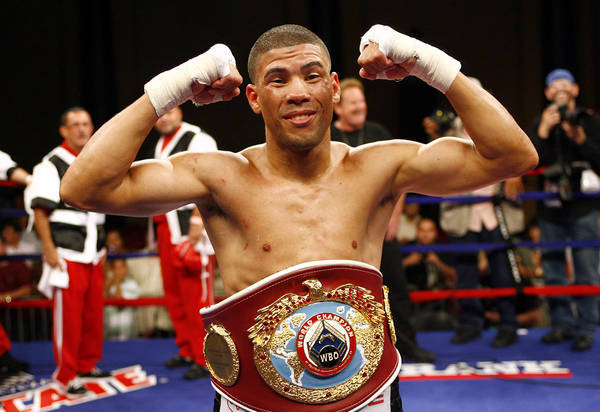 Former super-bantamweight and featherweight world champion Juan Manuel Lopez is hoping to return to the ring and possibly at a higher weight. The Puerto Rican may be moving up to 130lb as he feels it may be easier for him to make the weight.
"My team and I are going to talk that over soon. It would be a lot easier to make weight at 130 but if the right fight presents itself then I definitely have to look at going back down to 126," said Lopez.
JuanMa's last fight was a loss to Mexican rival Orlando Salido in what many people believe was the Fight Of The Year. There was controversy surrounding him after the fight as he criticised the referee for stopping him in the 10th round, suggesting that he had gambling problems.
Even if you don't like Lopez, you will have to admit that he is one of the most exciting fighters in the sport today. He has a 'fight to the death' style and is sometimes to brave for his own good, as shown his only two losses which both came to Orlando Salido. He may never return to the top level of the sport, especially if he keeps taking as many punches as he sometimes does. But, one thing that is for sure is that the Puerto Rican will always provide entertainment for the fans.
A move up to 130lb may suit the former world champ as even he must realise that featherweight is one of the toughest divisions at this current time and he may not be able to compete with the top guys at the weight.
I am really looking forward to seeing in action again. I just hope that it is against a half-decent opponent so we get to see his usual fighting style that attracts so many fans.