Julio Cesar Chavez Jr will defend his WBC middleweight title against 
tricky Irish southpaw Andy Lee on June 16th. The fight will be shown live on HBO. 
Lee's promoter is confident that the winner of the fight will face P4P 
No.3 Sergio Martinez later this year.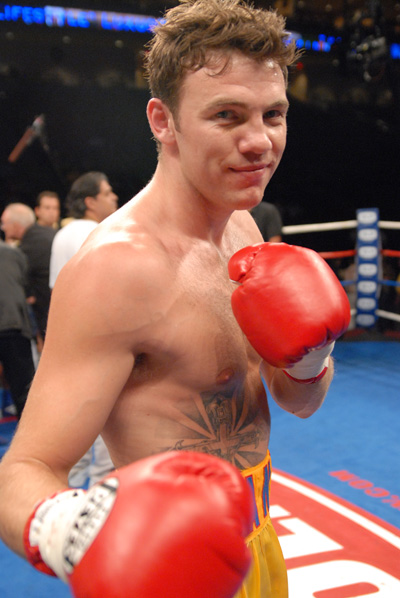 Andy Lee
Martinez has been waiting for his mandated title shot for a very long 
time. His last fight was against Matthew Macklin where he scored an 11th round stoppage over the Irish warrior. 
"This is a great opportunity for Andy. And right now we're trying to 
get a deal done for the winner to fight Sergio Martinez. The major 
terms have been agreed on, between me and Bob Arum. We just have to 
work out some minor obstacles," said Lou Di Bella. 
Lee, who has a record of 28 wins from 29 fights with 20 KO's is a 
slight step up in class for Chavez Jr, who will be making his third 
defence of the belt. The Mexican won the title last year against Sebastian Zbik. 
The fight will take place at the Sun Bowl in El Paso, Texas. Chavez has 
proven that he can attract a big crowd in Texas although it is nowhere 
near as much as he can in his in his native Mexico. It will also come 
straight after the fantastic month of boxing that involves Mayweather 
Vs Cotto and Pacquiao Vs Bradley, so the fans will definitely be in the 
mood for more boxing. We could have another sell-out fight on our hands.