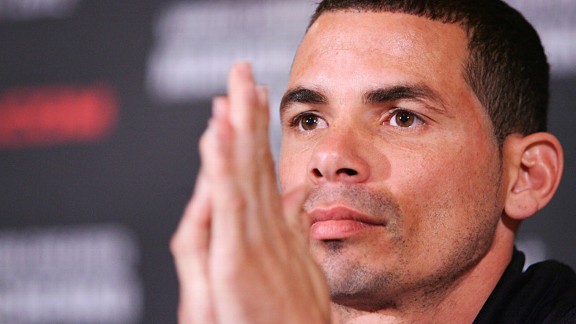 I guess you've all heard by now about the fight between Richard Abril and Brandon Rios. If you haven't, all you need to know is that Abril out-boxed Rios throughout the whole fight and won almost every round on most people's scorecards. But, Rios was the bigger name fighter and the home town favourite so two out of the three judges decided to give the decision to him. This caused uproar amongst the fans and the rest of the boxing world as they believed that Abril had been robbed of the WBA title.
The 29-year old Cuban is still very annoyed about the whole thing and has told World Boxing News that he is still hoping to retain his interim WBA championship. He may then decide to move up to 140lb if an opportunity arises.
"We are still waiting for the rankings from the WBA, but I am confident I will be given a shot at the vacant title," said Abril.
"As soon as the first judge gave Rios the decision, I knew I had lost the fight and all the talk of holding after the bout was his team trying to justify the boxing clinic that I gave him... I am more than willing to move up to 140lb and give Rios another schooling but I doubt Rios would accept the fight."
When he was asked whether he would like to fight the likes of Yuriorkis Gamboa or Sergio Thompson for the vacant belt, Abril answered: "I will fight King Kong if I have to. It doesn't matter who they offer me."
"If the opportunity came up to fight Juan Manuel Marquez,I would willingly move up to light-welterweight, not for any personal reasons against him.. Just as it would be an honour to share the ring with him," said Abril.
A rematch between Abril and Rios is very unlikely to happen as I cannot see Rios and his team accepting that fight. The match that we have the most chance of seeing is probably Abril Vs Gamboa for the vacant belt. What a great fight that would be...