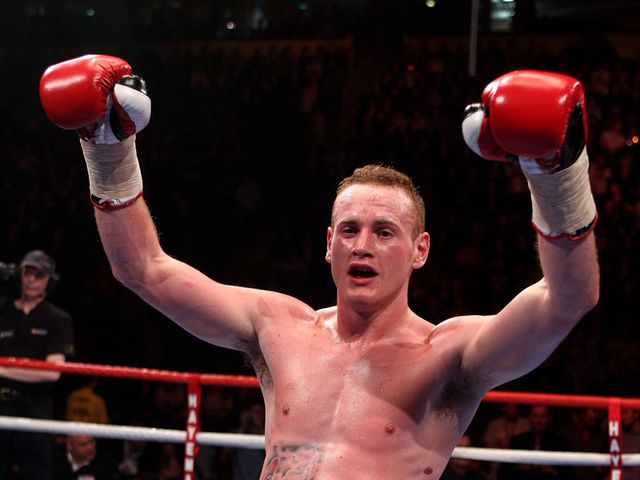 Super-middleweight George Groves.
British super-middleweight champion George Groves has been warned by the police that gangsters have threatened to shoot him during a live boxing match.
The 23 year old pulled out of his scheduled fight with Kenny Anderson earlier this week because of a back injury which meant he was unable to train properly. Himself and his team have insisted that the withdrawal from the bout had nothing to do with the alleged threats but police have tried to contact Groves after a 'tip-off.'
George with fiancee Sophie.
A police spokesman told the Sun: ''The intelligence said if he wasn't shot before the fight, it would happen in the ring.''
George and his fiancee Sophie are not believed to be under police protection but most likely will be soon if the threats continue.The police cannot not yet say whether the threats were made to shoot George Groves but a spokesman did say: '' We can confirm a threat to the welfare of a man was made to police in Hounslow (Groves' hometown).'
It is not likely that the threats were anything to do with Glaswegian Kenny Anderson although he was accused of assaulting a drug dealer with a hammer in 2010 but was later cleared of all charges.