This week we have chosen Mike Alvarado as our
fighters of the week...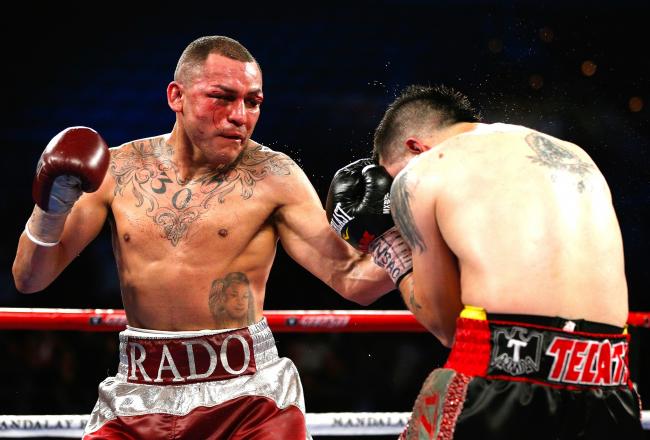 The tough 32-year old avenged the only loss of his career by putting on a career-best performance beating the highly-rated Brandon Rios by unanimous decision. Alvarado was stopped in the 7th round in their first meeting and looked to be hurt again in the 2nd round of this one. But he proved his physical and mental strength by coming back strong and out-boxing Rios. For the majority of the fight Alvarado was even beating Rios at his own game, out-working the former world champ on the inside.
Alvarado is now the interim WBO light-welterweight champion and finds himself in a great position right in the middle of the most competitive weight division in boxing today. There's so many big fights out there for the Denver-native right now so expect to see him in action again soon. Could we see him turn into one of the sport's unexpected superstars?