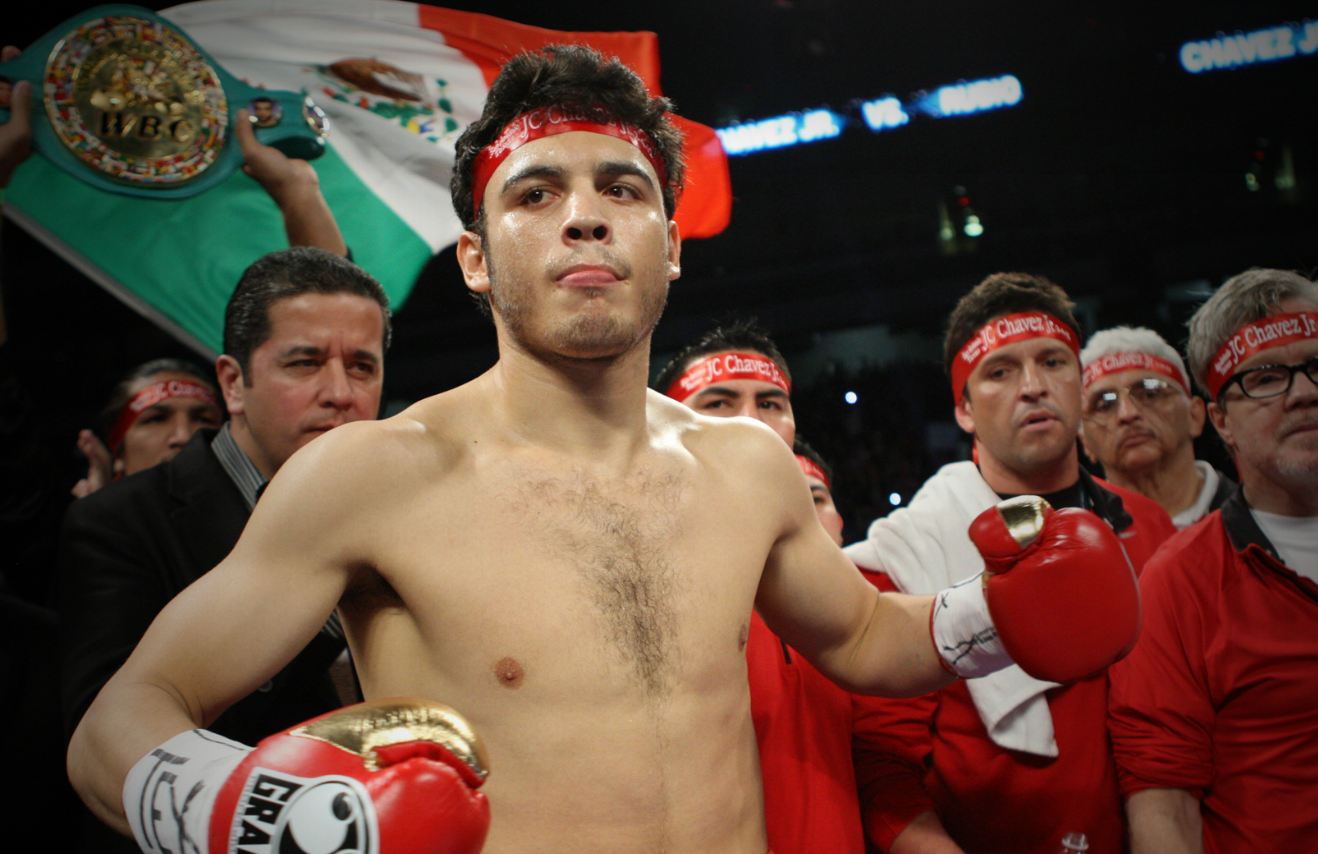 Chavez Jr after his fight with Rubio (the heaviest he ever weighed for a fight).
Julio Cesar Chavez Jr's trainer Freddie Roach has made it clear and simple that after the Mexican's title defence against Andy Lee tonight (June 16th), he will likely be moving up to the super-middleweight division.
"After this fight, we'll probably goo to 168" said Roach.
It has been known for a long time that Chavez struggles to make the weight limit at middleweight. On the night of his fights, he sometimes weighs in at over 180lb. Which means who puts on around 20lb in one day. It's pretty obvious that this is not good for the body and explains why he sometimes looks a little slow and drowsy in the ring.
If he manages to beat his Irish opponent Andy Lee tonight then it is almost certain that the WBC champ will be moving up. Roach also claimed that his fighter's weight was less of a problem for this fight for one reason:
"We had the weight come down a lot earlier," explained Roach.
Roach also revealed that after this bout, he would like Chavez to face Kelly Pavlik, which would be a great fight. But, he also stated that if a fight with Sergio Martinez does come about, they will take it straight away. Chavez has been constantly criticised for ducking Martinez, who many believe is the true world middleweight champ, but Team Chavez claim that they are willing and ready to take the fight.