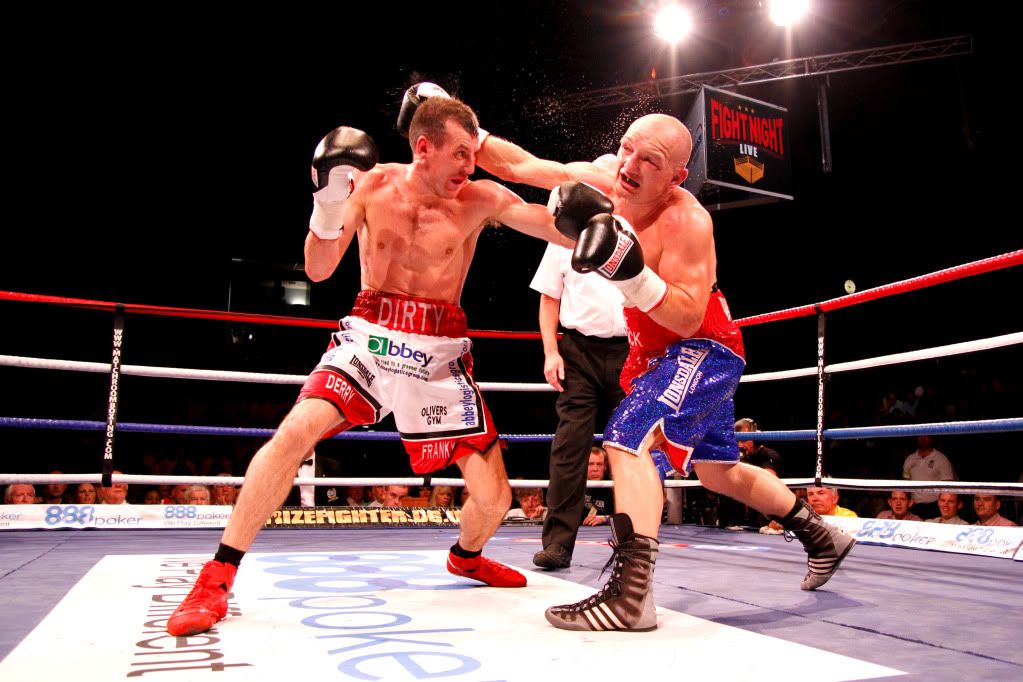 Rees Vs Matthews I.
Two highly anticipated rematches have been added to the July 7th show at the Motorpoint Arena, Sheffield, that will be headlined by Kell Brook.
The first rematch announced was Gavin Rees Vs Derry Matthews. The two men met last October and battled it out for Rees' European lightweight title. It was expected to be a cracking fight and the first few rounds were very interesting. However, the bout was cut short after Matthews broke his nose in the fourth round after a clash of heads.
Both fighters last outings were very successful. Rees put on a fantastic performance in Paris and retained his title by stopping Anthony Meezache in the 7th round. But, if that was a good performance from the Welshman, then the Liverpudlian Derry Matthews' was even better! He upset the odds and became the new British lightweight champion after he pulled off a fantastic 6th round stoppage win over bookie's favourite Anthony Crolla.
The fight has all the makings of a potential fight of the year and the show promoter Eddie Hearn feels the same: "The Rees Vs Matthews fight in Wales was warming up nicely when Derry got injured, and I'm glad they're getting the chance to get it on again. Gavin was fantastic in France when he beat Meezache and Derry's performance against Crolla was very impressive and he certainly deserves a second crack at the title."
Kerry Hope upset the odds.
The second rematch is a fight between Greg Proksa and Kerry Hope. Now, I'm sure that anybody who saw the first fight between these two will be desperate to see it again. Their first fight came on the 17th March this year and was easily the best fight of the night, even thought Kell Brook and Matthew Hatton were topping the bill. Proksa was the huge favourite and nobody even thought Hope stood a chance. But, the Welshman upset the odds and battled his way to a majority decision win. Some people might be wondering why Hope took the rematch instead of moving on to the bigger guys in the division but he believes he needs to prove that the first win wasn't a fluke.
Eddie Hearn is also very happy to be staging this bout on July 7th: "Kerry Hope's win over Greg Proksa was a real shock to everyone - apart from Kerry and his team. They were convinced he had the goods to beat Greg and so it proved, he was terrific and it was gruelling and gripping contest. Greg will have revenge on his mind while Kerry won't want to let the title out of his hands, so I expect this rematch to top the ferocious intensity of the first fight."
Unbeaten welterweight Kell Brook will headline the show against an opponent that will be announced on SkySports' show Ringside on May 10th.