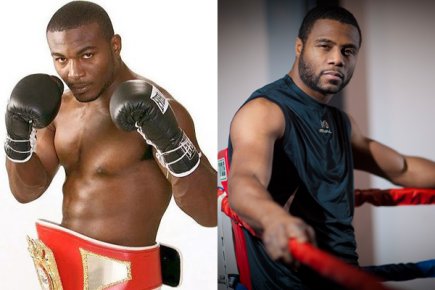 Tavoris Cloud Jean Pascal
IBF light-heavyweight champion Tavoris Cloud will defend his title against former world champion Jean Pascal. The fight will take place in Quebec on August 11th.
It will be Pascal's first fight since May 2011, when he was outpointed by veteran Bernard Hopkins. He does have a slight talent advantage over Cloud but the 15 month break is a big worry as Cloud is a strong and aggressive fighter. So if Pascal is rusty there could be real problems for him.
However, Pascal (26-2-1) does have the home field advantage so the way things have been going lately, if the fight is close the decision will go to Pascal. This is why I can see Cloud (24-0) going all out in this fight which could make for a very exciting bout between these two.
Cloud won the IBF title back in 2009 and since then he has made four defences against the likes of Glen Johnson and Gabriel Campillo.
The month of August is usually a bit dead for boxing but this year there have been two great fights made for that month already. Cloud Vs Pascal and if we're lucky Golden Boy may be giving us Devon Alexander Vs Paulie Malignaggi.