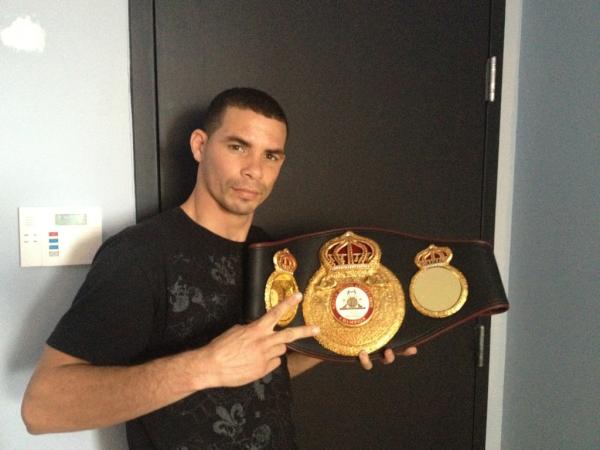 Cuban lightweight Richard Abril will remain as the WBA interim champion as everybody involved in the WBA believe he was robbed in his fight with Brandon Rios.
There was a unanimous vote to keep Abril (17-3-1) as the interim champ with the main reasons being the dodgy scoring in Las Vegas and Rios' weight problems. 11 officials reviewed the fight and all of them came to the conclusion that Abril should have been announced as the winner in the world title fight on April 14th.
Everybody who saw the fight knew Rios had lost and you could see the shock on everyone's face (even some of Rios' entourage) when the decision was given to 'Bam Bam'. Even the commentators were lost for words. Everyone I have talked to since the fight are annoyed that this sort of thing keeps happening in the world of boxing. I have watched the fight over and over again and I cannot see how it can be scored to Rios. My initial scores were 117-111 to Abril. I was expecting it to maybe be a bit closer as Rios was the main attraction and the crowd was on his side, but I could could not believe it when they announced him as the winner.
Many people, including Abril himself think that he deserves a rematch with Rios and he has already said that he will move up in weight to fight him. However, he is going to be on a long waiting list as now every lightweight in the world will be wanting to fight him after seeing that performance.